Steel Pan Classes for Middle Schools
Steel Pan Classes for Middle Schools
11 December 2017 (by admin)
The doors of Mango Music Shed are opening once again! Starting January there will be WEEKLY after school classes running 4:15-5:15pm! These are available to ALL children, years 5-8. No experience needed!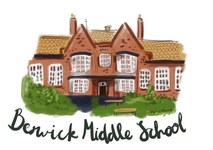 Each weekly class costs £4.50pp which you pay at the first session as a full term (11 week) payment of £49.50.
THURSDAYS 4:15-5:15PM Starting 11th January, running for a term of 11 weeks.
Holy Trinity C E First School, Bell Tower Pl, Berwick-upon Tweed, Northumberland, TD152EH
Spaces are limited so must be booked: To book email- steelpanclasses-berwick@hotmail.com OR contact the
school on 01289 306142