Town's Middle Schools Vote to Federate from September
Town's Middle Schools Vote to Federate from September
21 June 2018 (by admin)
Governors at Berwick and Tweedmouth Community Middle Schools have voted to federate from 1st September 2018, following a six week consultation period. To read more click on title.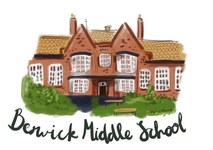 Clare Shaw and John Gilchrist, respective chairs of governors, have warmly welcomed the decision. In a statement issued after the vote they said, "The response to the consultation was overwhelmingly in favour of our proposals to federate the two schools. Many of the parents who replied mentioned that the two schools would be stronger working together and that it can only enhance the educational opportunities for our children and young people across the Berwick partnership area. Governors look forward to working on the shared strategic priorities of both schools and continuing to build links with all schools across the Partnership."
The new governing body will have fourteen members and elections for parent and staff governors will take place at the start of the Autumn term. Nominations will also be sought for co-opted governors who have the strong commitment needed to continuously improve outcomes for children, the inquisitiveness to question, analyse and challenge, and the willingness to learn.
Headteachers Ben Hulbert and Ben Ryder added, "This is a great opportunity for both our schools. While we already work closely together in many areas, this will help to provide seamless pastoral and curricular transition for pupils into Berwick Academy - perfect preparation for the next phase of their education."