Bridges
Berwick Middle School is unique in its ability to offer pupils a predominately mainstream schooling experience with, in some identified cases, access to 'Bridges' Provision, which is able to support a variety of additional needs that a pupil may have.
Pupils have the opportunity at Berwick Middle School to engage in learning within mainstream classes supported by specialist support or, if identified as needing more bespoke support, they may access small group learning experiences within Bridges. The amount of time each pupil spends in Bridges will depend upon their level of need however, we will encourage each pupil to integrate as fully as possible into their class for lessons.
Bridges sits at the heart of the school and has a caring atmosphere whilst at the same time providing very clear structured boundaries for the children. Pupils are supported to develop the skills to be happy and successful learners and to be fully integrated into the life of the school.
Bridges offers a safe place for pupils who are in need of additional pastoral care. It is a place where self-esteem and organisational skills can be developed. This will develop into increasing independence skills. Bridges prepares pupils for transition in daily life not only in a lesson by lesson basis, but also for the future.
Pupils that benefit from Bridges are the individuals that continue to struggle to make progress socially, emotionally or academically despite the support and intervention given by the mainstream staff. Access to Bridges may be on a short term or longer term basis and is needs led. Berwick Middle School will liaise with parents, teachers, other school staff and outside agencies to meet the needs of the pupils.
The Bridges building incorporates a practical area with fitted kitchen, a small room for one to one or small group work and a large teaching space which has an interactive whiteboard and three networked computers. Externally, there is an enclosed garden area which can be used for a variety of activities.
Within Bridges the pupils follow a programme designed to support their needs which might include social communication and interaction, emotional regulation, focus and attention as well as life preparation skills and experiences which include organisational and memory support skills.
This programme may be delivered by a teacher, HLTA or a specialist TA who all have a variety of qualifications and experience of working with pupils with additional needs. These needs may include:
Speech, Language and Communication
Hearing Impairment
Dyslexia
ELSA
Phonics
Read Write Inc
Catch Up Literacy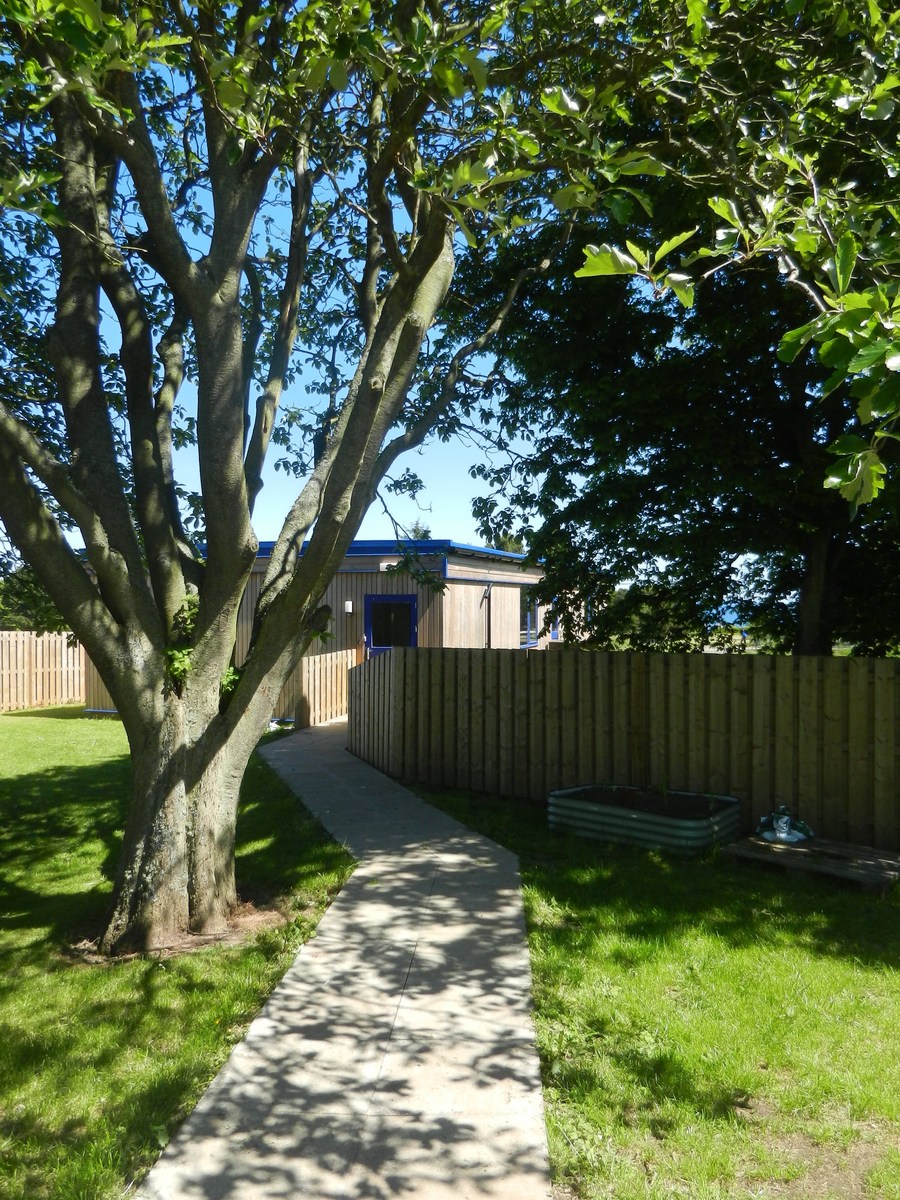 Welcome to Bridges please click here to see more pictures.