Sports Day Results!
Sports Day Results!
6 July 2016 (by admin)
We managed to hold our sports day without any rain until 3.30pm!! A success by any standard. The results were as follows:- 1st Cheviot 332pts; 2nd Lindisfarne 292pts; 3rd Halidon 274pts; 4th Tweed 258pts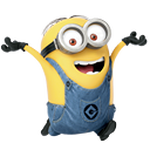 Thank you to all who came along to give their support and a big thank you and congratulations to all our brilliant young sports men and women on their excellent performances.